2-6
  6+ years
  5-15 min
TLDR; A fast-paced game for all ages with some fun variants to make the already good 2-player game even more competitive.
"Cobra Paw" is a fast-paced, cat-themed game of skill and speed where the aim is to be the best at the ancient art of Clawfuku (yes, you read that right… be careful if you're letting kids read out the instructions!)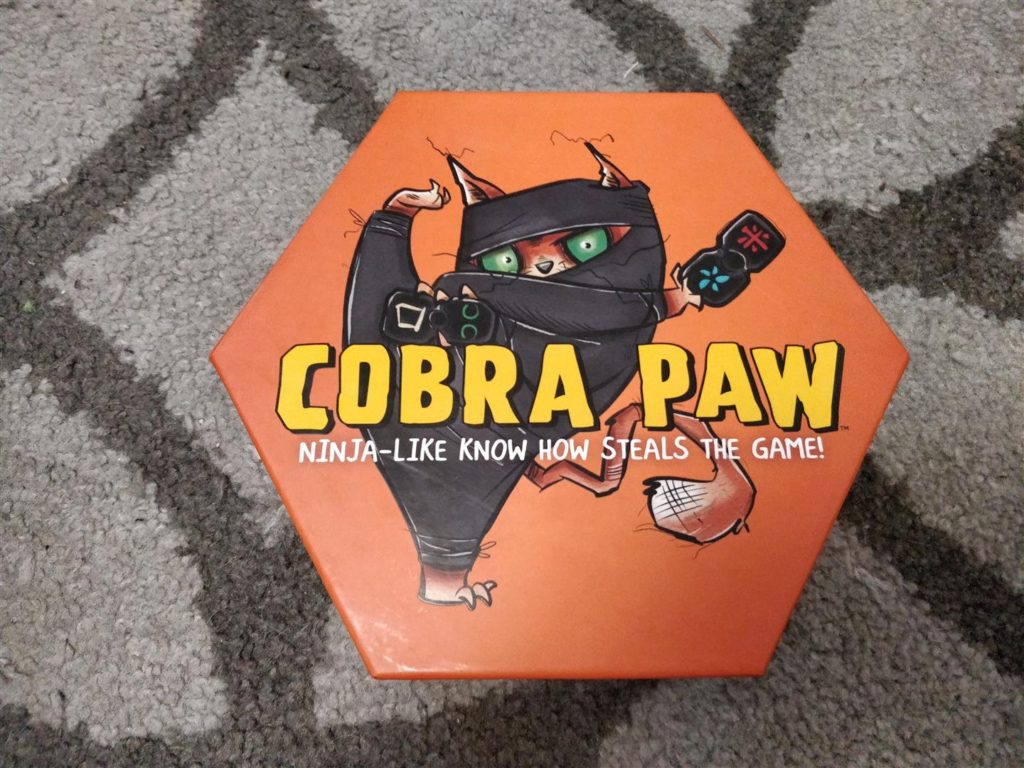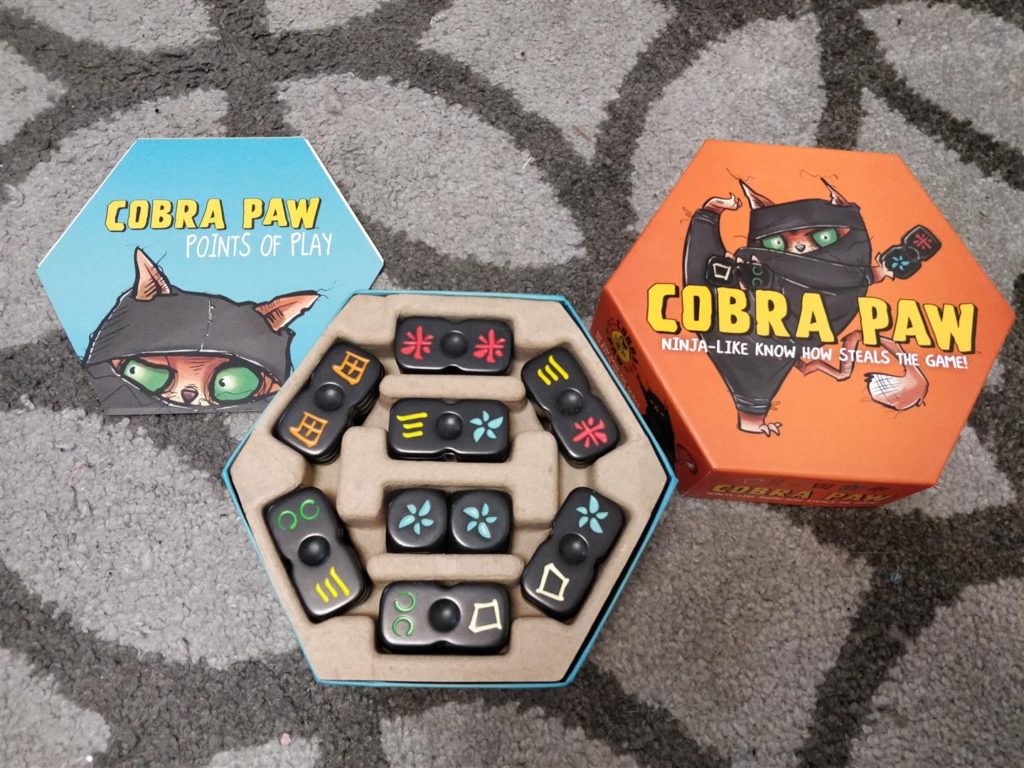 The aim of the game is simple – there are 27 Clawfuku Stones with variations of 6 different patterns and these patterns are also on a pair of Catnippon dice. The player with the smallest paws goes first and rolls the two dice. All the players then have to find the tile that has that pair of patterns and be the first to snatch it – they then place it in front of them.
The last winner then rolls the dice and the game continues. But what if someone already has the Clawfuku Stone? Well, it's simple – you try and snatch it from their pile before they do. The winner is the first person to collect 6 stones. Also, if there is any argument about who was the first to grab the stone then the rule is whoever's paw is closest to the rounded divot in the middle of the stone gets it.
It really is that simple and games can last anything from 5-10 minutes at the most. It's recommended for players age 6 and over (or 42 and over in cat years) although personally I think younger players could handle the game play easily enough. The packaging is nice and sturdy and the instructions are very clear and simple. The dice and stones are well made and, if you've ever come across "Bananagrams" or "Pairs in Pears" you'll recognise the feel and quality of the pieces (Cobra Paw is made by Team Bananagram). They are a strong, sturdy plastic that almost feel like marble but are also nice and smooth with rounded edges – it's hard to describe but the pieces just ooze quality.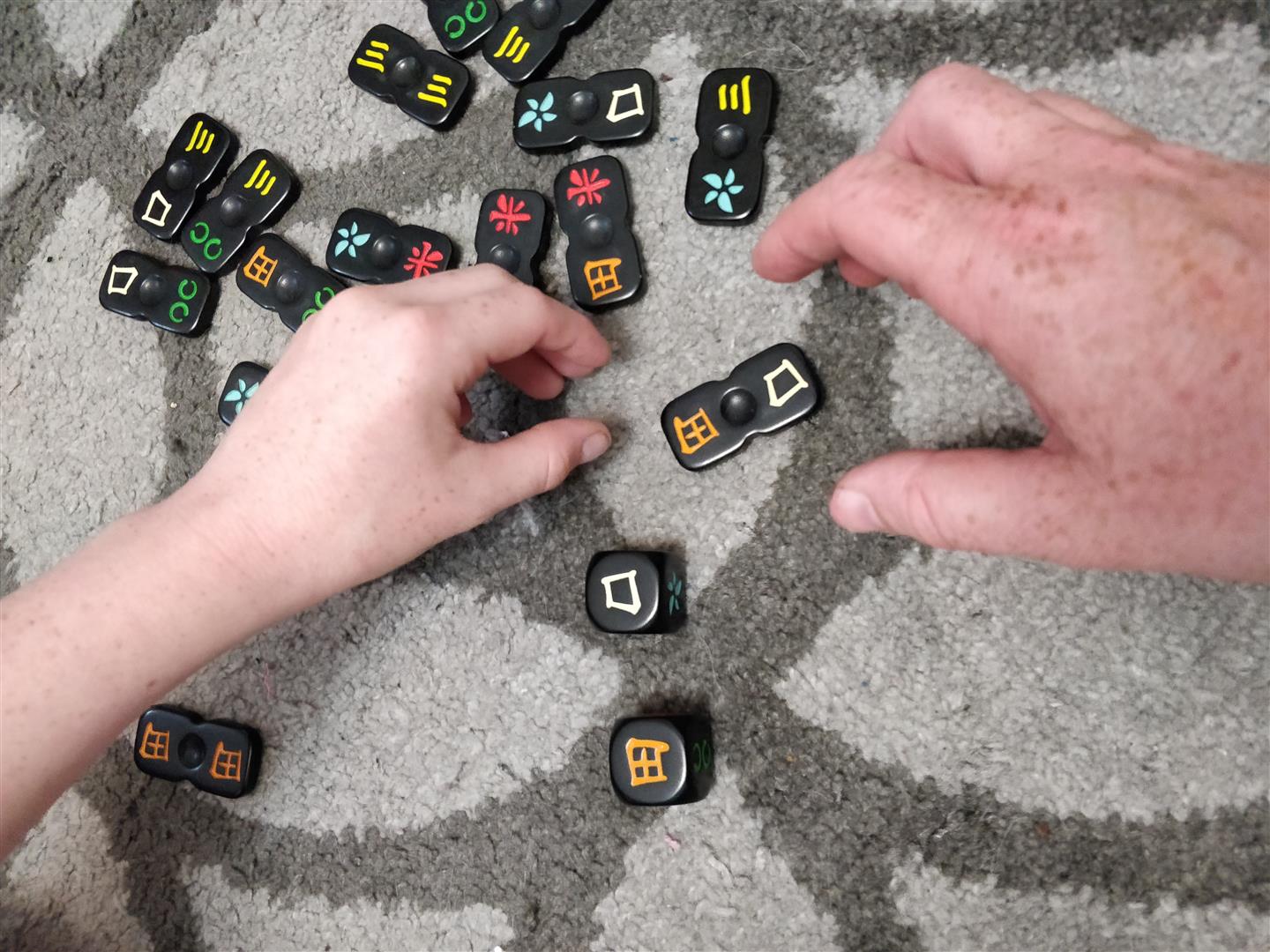 The game works equally well with two players as it does with more and the instructions also include a few variations of the game as well; this gives you more ways to play as well as a more competitive 2-player variation. These variations seem to be well thought out and add extra to the game rather than being a last-minute addition to try and get a decent 2-player version.
We've played a number of quick-fire games on a number of occasions and it's a great game for when you have a bit of time to spare. You could also take it with you easily enough when travelling – either in the box or by tipping the stones and dice into a sandwich bag if you need even less space.